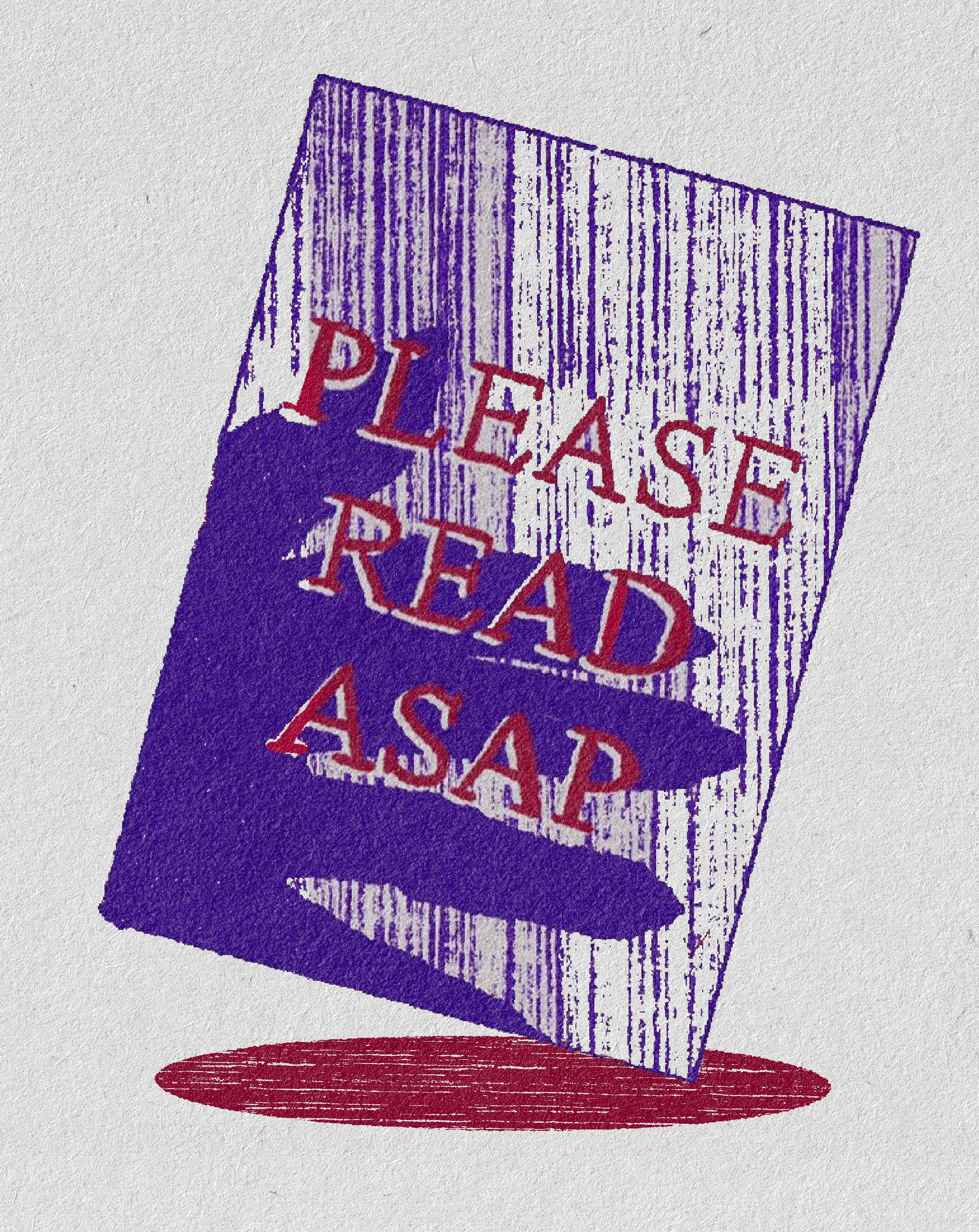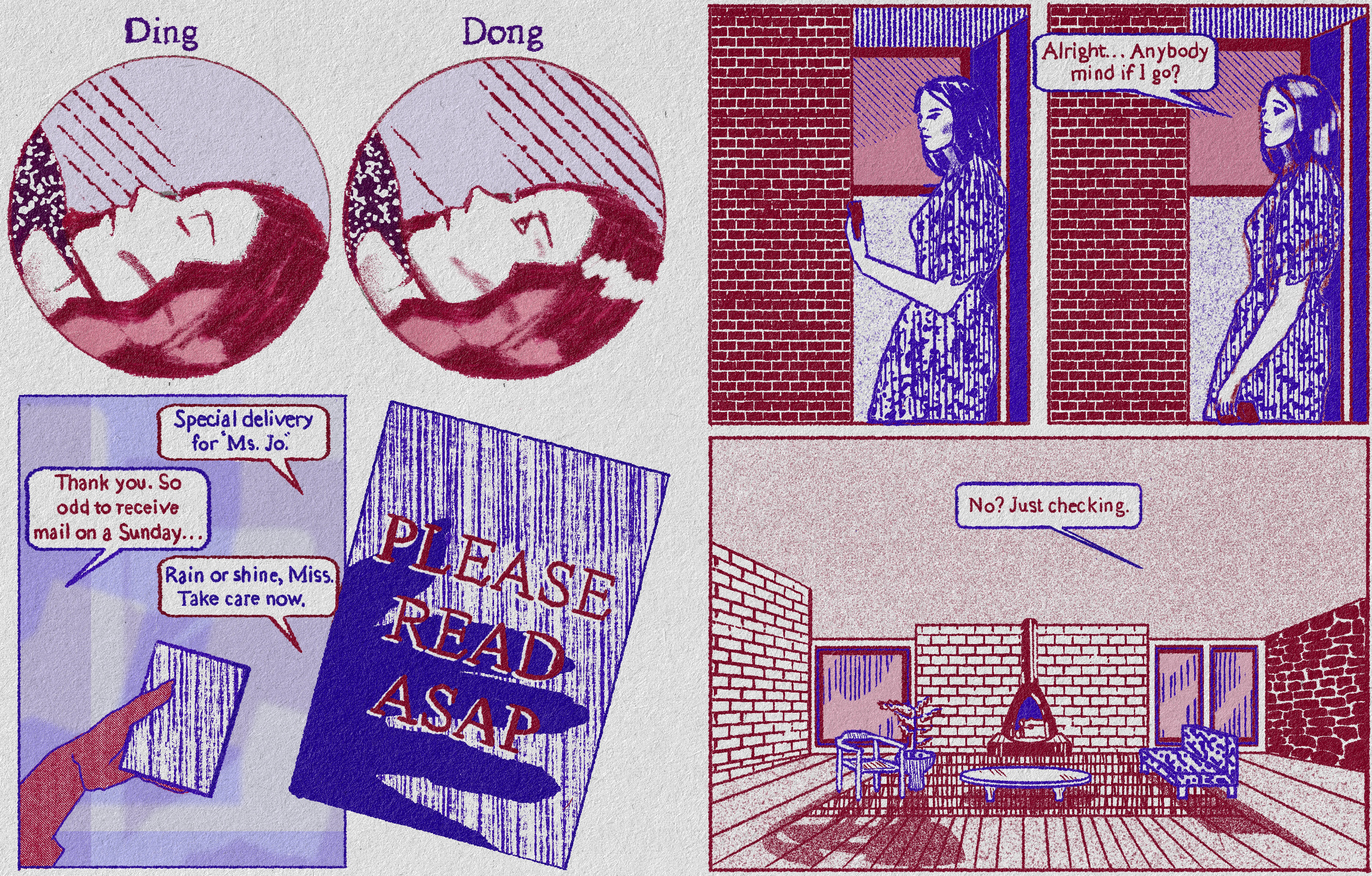 PLEASE READ ASAP. (PrintFX @ FIT, 2021)
A short serial about the journey ahead by Laura Marciniak. 2-color red abd blue risograph, 4.25 x 5.5 inches. 6 pages.
Molly the Cow. (GOOD-BYE PRESS, 2019)A surreal short comic about the unreliable nature of memories by Laura Marciniak with special end papers by James Michael. 2-color lime green risograph, 6 x 5 inches. 22 pages.
sui generis pursuit (2018)
Zine of drawings and short comics.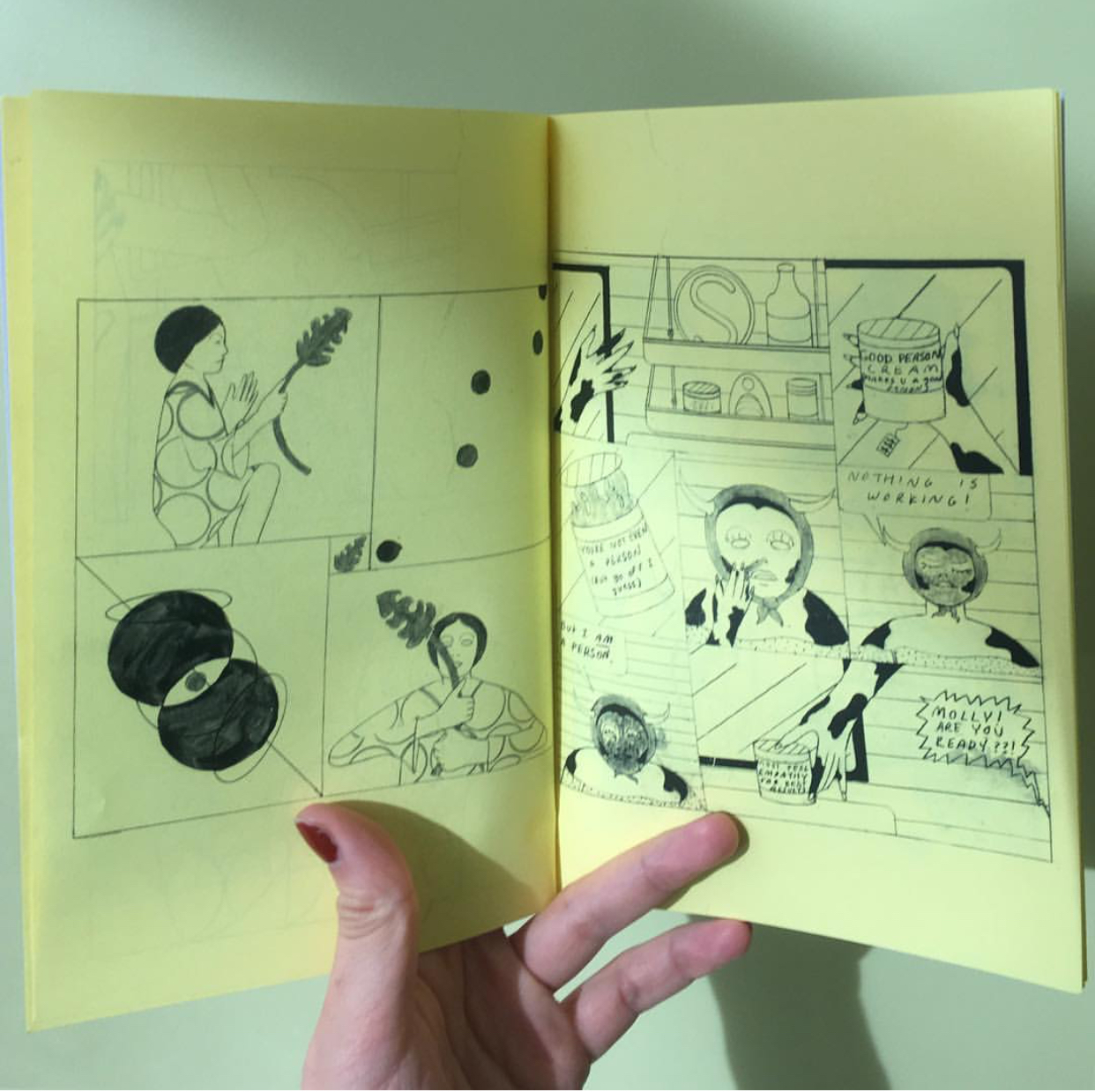 NO COMMON THEME (2018)
Zine of drawings with literally no common theme.